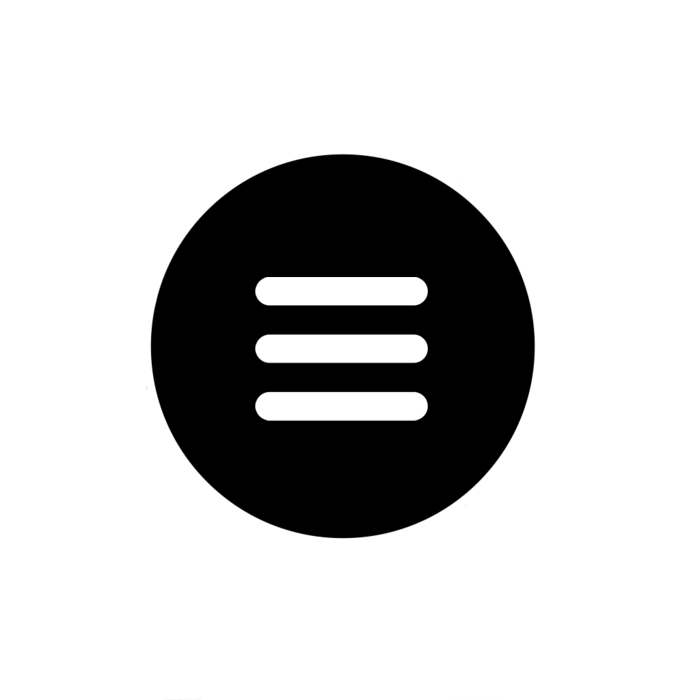 Terms & Conditions
www.autobeam.co.uk
IMPORTANT: PLEASE READ
WE DRAW YOUR ATTENTION TO THESE TERMS AND CONDITIONS WHICH APPLY WHENEVER YOU BUY GOODS FROM US ONLINE. PLEASE READ THEM VERY CAREFULLY BEFORE YOU PROCEED TO MAKE YOUR PURCHASE BECAUSE THEY EXPLAIN IMPORTANT INFORMATION ABOUT THE BASIS ON WHICH WE WILL SELL GOODS TO YOU.
BY PLACING AN ORDER YOU AGREE TO BE BOUND BY THESE TERMS AND CONDITIONS.
YOU SHOULD PRINT AND KEEP A COPY OF THESE TERMS AND CONDITIONS FOR YOUR RECORDS.
In these Terms:
"Website" means Our website at www.autobeam.co.uk.
"Goods" means the goods which We will supply to You in accordance with these Terms and Conditions.
"Order" means an order which You place with Us detailing the Goods You wish to buy from Us.
1. Terms & Conditions
1.1 The Terms in Section A explain how Our Website must be used. They apply to ALL users of the Website. Section B also applies when You buy Goods using the Website or over the telephone. We may amend the Terms from time to time and you are advised to check them regularly for any changes which We make.
1.2 When You use the Website, We may gather information about You and Your visit to the Website. Information about this can be found in our Privacy Policy which forms part of these Terms. The Privacy Policy and these Terms together govern Our relationship with You and form the contract between us ("Contract").
Section A: Terms of Website Use
2. About this website.
2.1 This Website is aimed at people who are consumers. The information on this Website is in English, all communications shall be in English and the Website is designed to comply with English law. You may be viewing the Website in a market in which we do not commonly sell our goods and We cannot be held responsible for non-compliance with any local advertising or other laws in relation to this Website or its contents. We may restrict access to some parts of the Website to users who have registered with Us.
3. Our rights in this website. 
The copyright and other ownership rights (known as "Intellectual Property Rights") in this Website and its contents (including design, text, logos, trade names, graphics, software and any other material) are owned by Us or Our licensors. You must not yourself or allow anyone else to publish, copy, distribute or modify any of the content of this Website (© Autobeam 2023. All Rights Reserved.) Anyone may view this Website and print pages from it for personal use only, for browsing Our products and placing an Order with Us. Any other use is strictly prohibited without Our prior written consent. You must not make any copy of any material from the Website for any business related use whatsoever.
You must not in any way copy, reproduce or use any trademarks, logos or brand names which appear on the Website. Linking to Our Website on other websites is at Our discretion and We may require that You stop providing links to Our Website at any time.
We may use any information which you upload to Our Website as We decide and We may also disclose that information to a third party.
4. Website Content 
We have taken great care in compiling this Website but neither We nor Our directors, employees or other representatives or any other companies within Our group of companies will be responsible for any damages, losses or costs however they arise as a result of Your use of or reliance on the Website. Although We aim to provide information which is accurate and up to date, We do not guarantee to do so. You are responsible for making sure that Your reliance on this Website is suitable for Your own purposes and the information which We provide is not intended to be advice which You should rely on. The information contained on this Website is provided on an "AS IS" basis and We exclude all warranties and representations of any kind with respect to this Website and its contents to the fullest extent which the law allows.
We may change, remove or in any other way adapt the content of Our Website at any time and without advance notice.
We may provide links to other websites. If we do this, those links are provided for Your convenience only and We cannot be responsible for the content or availability of those websites or Your use of them.
We do not guarantee that this Website will always be available or be free from error, virus or similar.
We are under a legal duty to supply goods that are in conformity with the contract and we aim to ensure that the product images on Our Website are as accurate as possible but there may be slight colour variations between the Goods and the images shown online.
5. How you must use this website.
Submissions or comments which are in any way defamatory, abusive, obscene, unlawful, sexist, racist or which may in any way cause offence to any person are strictly prohibited. You must not use any abusive language, be aggressive, swear, threaten, harass or abuse any other person including but not limited to other users of this Website.
All information which You submit should be accurate, truthful and should not be copied.
You must use Your own identity at all times when using the Website and should ensure that all information which You provide is accurate and up to date to the best of Your knowledge. You must not use information about any other person except if You have their permission to do so.
You must not corrupt the Website, flood it with information causing it to malfunction or use any features which may affect the Website such as any worms, viruses or similar harmful elements. The use of spam (that is, multiple, unsolicited or undesired bulk e-mails) is also forbidden.
We will not be liable for any loss or damage which You suffer as a result of any harmful material infecting Your computer, data or other material due to Your use of Our Website.
If You have a password as part of Our security procedures, You must treat that information as confidential and must not disclose it to anyone.
We may refuse access to this Website to anyone who does not comply with these Terms.
Section B: Terms of Sale
6. Our agreement for the sale of goods and ordering process. 
6.1 The Website displays Goods which are advertised for sale and gives information about them. By advertising Goods on the Website, We are inviting You to place an Order with Us. If You place an Order, We are not obliged to accept that Order and the Contract between Us will only be formed if and when We accept Your Order. Neither submitting an electronic order form, nor completing the checkout process constitutes Our acceptance of Your Order. Our acceptance of Your Order and the completion of the Contract between You and Us will take place upon dispatch to you of the Goods.  You may include any number of items within a single Order, subject to any restrictions set out in these Terms or on the Website and each Order which You place will be a separate Contract between Us. We reserve the right to refuse to supply Goods to any person.
6.2 Any variation of the Contract must be expressly agreed between You and Us.
6.3 The following paragraphs explain the process which You will need to go through to place an Order and how the Contract for the sale of Goods between us will be formed. This section also explains important information about payment and delivery.
Step 1 - Choosing your Goods
You can select a product for purchase by clicking on the item which You are interested in and then clicking on "Add to Basket".
Step 2 – Reviewing Your Basket
You can review the products which You have added to Your basket. You can change the contents of Your basket by amending the quantity of Goods You want to order (which may be subject to a maximum number of items, per size from time to time), removing any unwanted items by clicking 'Remove' and viewing the basket total value. You can also enter any promotional code which You may have. Entering a valid promotional code and clicking 'Redeem' will update the basket total. You can then continue shopping and adding to Your basket if You wish or if You don't want to buy anything else, go straight to the next step.
Step 3 – Going to Checkout
Once You have finished shopping, You can proceed to Checkout by clicking on "Continue" or by hovering over the basket icon in the top right hand corner of the page and then clicking "Checkout".
Step 4 – Customer registration
You will then be asked whether You are a guest or an existing customer. To register as a guest customer You will be asked to provide Your e-mail address. We will then store that information for the purposes of processing Your Order but it will not be recognised next time You visit the Website. Existing customers will be asked for a password and e-mail address to login, each time an Order is placed. Alternatively, you have the option to pay with PayPal at this stage by clicking on the PayPal link.
Step 5 – Completing Your Address and Delivery Details
If You are a guest Customer, You will be given a list of delivery options. Once You have chosen Your option, You will be asked to enter Your delivery address or a town or postcode to find your nearest collection point. If You are an existing Customer, You will be shown a list of any delivery addresses You have previously entered. You will have the option of selecting the same address for Your billing address. Alternatively, on the next screen, You can enter a different billing address. You must provide us with the correct address details. We will not be liable for any delay to or failure of delivery as a result of Your failure to provide accurate address details. 
Step 6 – Your Order Summary and Payment Information
You will then need to choose Your payment method and enter Your payment details. Please check this information very carefully. You will then be given the option to save such details for Your next visit. If You are an existing customer and you have previously saved Your payment details, they will appear here. Your Order summary page will then appear in the right hand corner. This includes details of the Goods in Your Order. You should check the details at this stage very carefully as this is the final stage in the Order process at which You can correct any mistakes or change the Goods which You want to Order. You can do this by returning to the home page and completing the process set out above again. If You are happy with Your Order, click "Place Order & Pay".  
Step 7 – Placing Your Order
By clicking on "Place Order & Pay", You are confirming that You have read, understood and accepted these Terms. At this point Your Order will be submitted to Us.
Step 8 – Order Acknowledgement
Once We have received confirmation that Your payment has been authorised, a screen will appear, thanking You for Your Order. You will be given an Order reference and an e-mail will be sent to You to acknowledge Your Order. It will confirm the Goods, price and any delivery charge. Print a copy of the Order acknowledgement and e-mail and keep them for Your records. Please note, Our acceptance of Your Order (regardless of the content of any emails we send you) will only take place on dispatch of Your Order.
6.4 We may refuse Your Order or cancel Your Order if we decide it is reasonable to do so which may include circumstances where:
6.4.1 We are unable to obtain authorised payment or the payment process is incomplete; or
6.4.2 We identify a product or pricing error on the Website; or
6.4.3 You fail to meet any criteria for eligibility of purchase which We may impose from time to time; or
6.4.4 We suspect that Your Order is related to fraudulent activity; or
6.4.5 You fail to submit all necessary and relevant details to allow Us to fulfil the Order; or
6.4.6 Goods are unavailable or out of stock.
6.5 We may contact You by telephone or email to verify details before We are able to process and dispatch Your Order or We may be unable to accept it. For example, We may do this if Your Order is of particularly high value.
6.6 The Goods shown for sale on this Website are intended for private, consumer use and You must not resell Goods or offer them as a commercial enterprise. We reserve the right to limit the total value of Goods which can be included in an Order. If the total value of Goods in Your bag exceeds the limit which We may choose from time to time, then We will contact You.
7. Price & Payment
7.1 Price, VAT and delivery charges are as published on the Website when We accept Your Order. Prices exclude VAT and are in pounds sterling. Delivery charges and VAT are shown separately during the checkout process. All applicable delivery charges are as stated on the Website or as specified over the telephone at the time You place Your Order. The delivery charge for the Order is shown on the shopping basket page below Your chosen items. This means that if You order more than one item, there is no delivery charge for the additional items.
7.2 We may amend prices at any time. Where there is a difference between a price at the time the Order is made and when we ship Your Order, We will inform You by email or telephone and ask You if You wish to proceed.  If you decline and for any reason payment has already been taken, it will be re-credited to Your credit or debit account.
7.3 Offers and promotions on the Website are subject to availability. We may charge a minimum order value, or change / withdraw the offer at any time and without notice. Nothing shall oblige Us to maintain offers or promotions for any period. Additional terms may apply. 
7.4 We must receive payment for the Goods in full before they are dispatched.
7.5 We accept payment via Paypal and most major credit and debit cards including Visa, Mastercard, Maestro and American Express. You must only use a card if You are the named cardholder. By placing an Order, You confirm that You are the authorised cardholder. All credit and charge card holders are subject to validation and security checks as well as authorisation by the card issuer and any additional terms imposed by the issuer. If the issuer does not authorise payment, We will not accept Your Order and will not be liable for any delay or non-delivery.
7.6 Your card provider may charge You for using You card. Please check the terms and conditions with Your card provider carefully and in advance of submitting Your payment details.
7.7 If We do not have sufficient stock of Goods, We will notify You by e-mail or telephone and Your credit or debit card transaction will be cancelled or refunded. We will do this as soon as possible and by no later than 30 (thirty) days from the date of Your Order. We will not be responsible for any compensation if Goods which You order are not available for any reason.
7.8 We will validate the names, addresses and other details supplied by You against commercially available records (including Electoral Roll data and credit reference services). We may also use third parties to do this. Information which You provide to Us may be disclosed to a registered credit reference agency which may keep a record of the information. By ordering from Us You agree to such checks. Please refer also to Our Privacy Policy. These measures are taken to protect You, to ensure Your shopping experience with Us is as secure as possible.
8. Returns
8.1 If you do wish to return your order or just certain items from it, please use the online self-service section of our website via our support page. Please provide the following details:
Your Order Number
Your Email Address
8.2 Returns postage is paid at the cost to the customer, Autobeam do not pay returns postage in any form or provide free return shipping labels unless the item is faulty in some way or has been sent to the customer incorrectly. 
8.3 We may charge a re-packaging fee up-to 15% when an item is returned to us for a refund.
9. Product Faults
Under the Consumer Rights Act 2015, if any goods delivered to you are faulty or unfit for purpose, provided you notify us within the first 30 days of purchase, you are entitled to a full refund or, if you prefer, store credit or the product replaced.
If this 30-day period has passed, we will offer a repair or replacement provided that you report the fault within the warranty period of your product. If we are unable to repair or replace the item(s) within 30-days we will provide you with a full refund.
You won't have any legal rights and warranty will not apply if the item is damaged by wear and tear, an accident or misuse.
If claiming under warranty we have the right to have the item in question returned for testing before issuing a replacement.
Warranty is only valid for the purchaser and is not transferrable. Purchasing used Autobeam products will not have warranty.
Warranty is not applicable for any products fitted to a commercial vehicle (This includes any vehicles used for business use)

Any products purchased outwith the UK are limited to a maximum 12 Months warranty.
10. Product Fitment
10.1 Autobeam takes no responsiblity for issues caused due to incorrect fitting. 
10.2 Fitting products to your vehicle which are sold by Autobeam is at your own risk.
10.3 LED or HID bulbs do not have ECE approval, and as such their usage is currently not approved for use on public roads: their usage is limited to 'off-road' applications. 
10.4 LED or HID bulbs may trigger a bulb error message to appear on the vehicle's on-board computer system / dashboard. This is a harmless side-effect and may be removed by installing a canbus adaptor.
For any further information please contact us via our support page.
11. Registered Offices
Autobeam
1A Catherinefield Industrial Estate
Scotland
DG1 3PQ
United Kingdom
Company Number: SC535458
Vat Number: GB 280636203
Website: www.autobeam.co.uk
Terms and Conditions - Klarna Pay 
1. CUSTOMER DATA SHARING 
1.1 National and/or EU rules sets certain limits to how and when you may share customer-identifying information with Klarna. EU regulations state that the customer must have clicked the Klarna option before the Merchant shares any such information. Basically this means you share privacy data when the customers actively chooses the Klarna option in your checkout and the widget is shown, not before. Our default setup complies with EU regulations. If you operate in another jurisdiction, you must check what kind of setup is permitted before you do the integration.
2. TERMS AND CONDITIONS 
2.1 In cooperation with Klarna Bank AB (publ), Sveavägen 46, 111 34 Stockholm, Sweden, we offer you the following payment options. Payment is to be made to Klarna:
Pay later.
2.2 Further information and Klarnas user terms you can find here. General information on Klarna you can find here. Your personal data is handled in accordance with applicable data protection law and in accordance with the information in Klarna's privacy statement.
3. PRIVACY POLICY 
3.1 In order to be able to offer you Klarna's payment options, we will pass to Klarna certain of your personal information, such as contact and order details, in order for Klarna to assess whether you qualify for their payment options and to tailor the payment options for you.
3.2 General information on Klarna you can find here. Your personal data is handled in accordance with applicable data protection law and in accordance with the information in Klarna's privacy policy.
www.klarna.com
Copyright ©2023 Autobeam. All rights reserved. Light like no other.